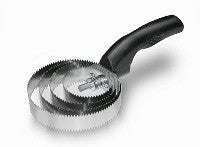 The No Bones Fish Scaler has two sets of teeth and a unbreakable handle. The small teeth for small fish and larger teeth for medium to large fish.  It has four rows of heavy duty stainless steel teeth that will remove any scale without ever breaking a sweat!
The handle is made of heavy duty plastic that won't chip or break.
The No Bones Scaler is a common site in fish markets and fish processing plants and is now being offered to fisherman.
---
More from this collection
Sale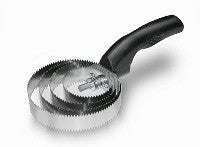 $ 18.00 from $ 15.00